Best Organic Makeup Swaps To Make ASAP!
Formaldehyde, parabens, artificial fragrance, petrolatum, triclosan, paraffin and talc are just a few of the toxic ingredients in most beauty products we use everyday. Unfortunately the list doesn't stop there. These products are scientifically proven to cause cancer and many other issues, yet they're still found in so many of our products. Its up to us to read the ingredient label and know what we are smearing onto our bodies each day. Here are our top organic makeup and beauty swaps to make ASAP. Remember, beauty doesn't have to be deadly.
1. Foundation
– Instead of smearing on emollient based formulas containing everything from lanolin to alchohol and even wax – swap for a natural foundation. Not only does it swap out the chemicals, but its actually beneficial for your skin in the long term. If that isn't reason enough, it works!
100% Pure, Fruit Pigmented Cream Foundation: Alpine Rose, CA$52.00
2. Eyeliner
– Eyeliners commonly contain toxic heavy metals are all known to be harmful or even cancer-causing, according to EmaxHealth. Ew. Um, no thanks. Safer products are available.
W3ll People, HYPNOTIST EYEPENCIL, $17.99
3. Mascara
– Keep your peepers paraben free. Your eyes are the most sensitive area of your face, so it's super important you know the ingredients in your eye makeup. We love this organic mascara because it coated our lashes in a dark inky colour, without getting flaky.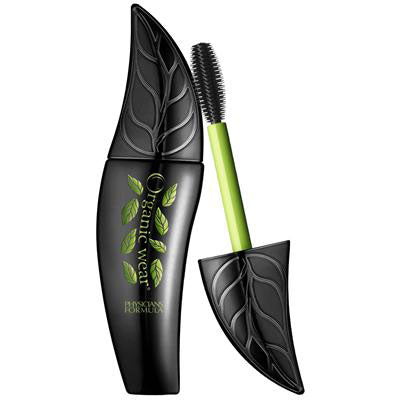 Physicians Formula, Organic wear® 100% Natural Origin Lash Boosting Mascara, $15.79
4. Lash Glue
– One of the most toxic beauty products out there. Your eye is a mucus membrane and everything you are applying is being absorbed into your blood stream – including that formaldehyde filled lash adhesive. Containing a whole selection of nasty chemicals, you can take your pick. True Glue is the only all natural glue on the market, and it works. Kind of a no brainer.
True Glue Adhesive (10g), $15.99
For more great beauty swaps check out our blog and stay tuned for the launch of our new line of organic luxury makeup products.