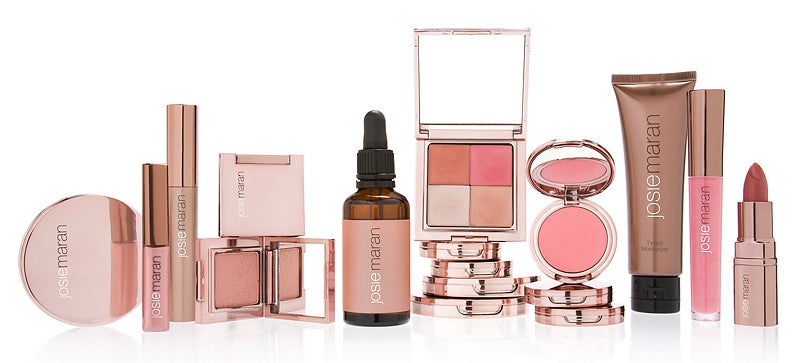 Soo…let's say you're scrolling through your Instagram feed, past pictures of babies and cats and celebrities and — that's when you spy a new all-natural makeup brand to follow.
If you're a makeup junkie like many True Glue fans are, then you'll definitely want to follow some helpful, funny, and lighthearted makeup brands on Instagram that'll make you smile — and that will also give you ideas, inspiration, and tips for enhancing your own makeup experience.
In the spirit of that, here are 4 all-natural makeup brands to check out on Instagram.
(1) True Glue. Sure, we had to toot our own horn. But we've got a thronging crowd of raving fans who love us (and who we love, too!), so be sure to amble on over to True Glue's Instagram.
Why Follow: You'll regularly learn makeup hacks, get the latest updates on True Glue, and get to ask questions you might have.
What You'll See: Plenty #makeupinspiration pics, funny memes that ring true for our fan base and capture their daily life in short, snappy lines, and a variety of fun, practical videos.
(2) Josie Maran Cosmetics. Brought to you by American model Josie Maran, Josie Maran Cosmetics includes a wide variety of organic makeup. Go here to check out the Instagram of this all natural makeup brand.
Why Follow: You get to see behind-the-scenes of video shoots of Josie Maran, and you'll discover a lot of new makeup products you might want to try.
What You'll See: Lots of high-quality pics of makeup products, some photos of Josie Maran, and short videos of makeup techniques.
(3) Drunk Elephant Skin Care. With a name like that, you might expect to see memes of vodka-plied elephantine creatures. Fortunately, this all natural makeup brand is very animal-friendly: it doesn't test any of its products on animals, including elephants. Here's their Instagram.
Why Follow: Get introduced to new makeup products, plus have a few "LOLs" every now and then.
What You'll See: Generally colorful images of makeup bottles, kinda clever memes ("It's not you…It's your zodiac sign"), and supremely cute pictures of elephants.
(4) Herbivore Botanicals. Founded in Seattle by Julia Wills and her husband Alex, Herbivore Botanicals offers vegan, plant-based skin care products. Their Instagram can be seen here.
Why Follow: They have a lot of really pretty natural salts, mists, and oils that contribute to your skin health.
What You'll See: Mostly images of skin care products, interspersed with a few photos of cats, dogs, and yes – even babies.
Feel free to check out these all natural makeup brands on Instagram – and if you come across other brands you like, let us know!